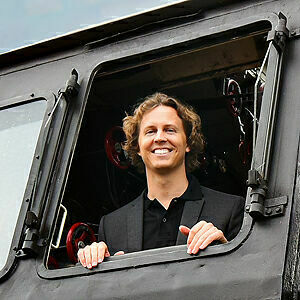 Geschäftsführer Florian Sieber
It is nice that you are here and are interested in Märklin and the company history linked to it.
In the Märklineum, experience legends about the Märklin brand and its products. Go on a journey in time through 160 years of a company's fascinating development – from a small factory for sheet metal toys to the manufacturer known around the world for high-quality metal toys. Currently Märklin serves as the market leader for all of the main gauges in the model railroad market. Märklin trains connect generations and tell captivating stories, staged with the latest media technology in the Märklineum.
There are so many stories to tell.
We want to make your heart beat faster and we will be happy if you leave the Märklineum with glowing eyes, report about it with pleasure to your friends, come back, and naturally control the transformer yourself at home.
With this in mind, I hope you have a good ride.
Florian Sieber
General Manager